Speaker Bio: Cathy Mellett
Founder of the I'm Enough Charitable Trust , Keynote Speaker, Author, Director of Net Branding, and Digital Marketing Consultant.
Cathy Mellett initiated the foundation of the I'm Enough Charitable Trust in 2018 after she became concerned with the largely ignored negative impact that social media was having on young people.
With over thirty years in the information services industry, she has seen the wildfire of change that the industry has experienced in those decades first hand. From before the internet as we know it to the latest developments in online behaviour, Cathy has been there at forefront.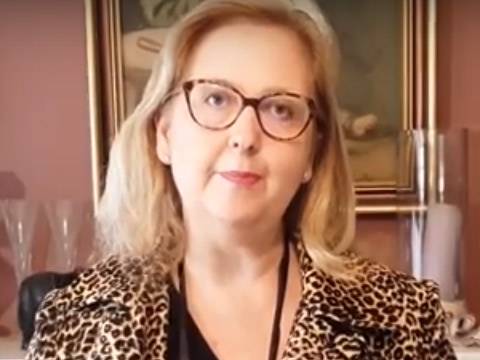 I'm Enough Charitable Trust is dedicated to helping young people recognize, manage, and deal with the impact social media can have in their life.
Time has shown the extent of these impacts – including digital anxiety, digital addiction, and self esteem issues – and their effect on the internet generation. Gen Z are the first to be born into a world that is so saturated with social media and without being given the skillset and strategies to maximise their digital resilience they will continue to be negatively affected by the online world.
Cathy and the I'm Enough Charitable Trust are dedicated to providing mindset support, practical strategies, and techniques to help put those social media factors – likes, follower count, and comments – in perspective.
"I'm Enough was created to support you. To develop positive strategies for you to use when you feeling out of balance. To avoid the spiral into low self-esteem, questioning of your validity and instead reaffirming your feeling of worth." – Founder, Cathy Mellett
Combine Cathy's passion for improving the mental health space for young people with her experience as a speaker give her keynote presentations a dynamic and engaging quality that leaves her audience empowered to reframe and explore the role social media is playing in our world today.
So, whether you struggle with your own relationship to social media, have a loved one who does, or provide care for young people in today's social media saturated world Cathy Mellett can help deliver strategies to help people realize – I'm Enough.
Cathy Mellett and the I'm Enough Charitable Trust are dedicated to strategies that help:
Stress Relief: perspective shifts and a way through the challenging times.

Personal Validation: how to know you're enough regardless of external input.

Acceptance: knowing you're loved for who you are, not your online persona.
Help your audience learn some tools to diminish their anxiety, reduce their fears and build a collection of resources to achieve true resilience.
To engage Cathy Mellett as a Keynote Speaker at your charitable gathering, conference, or corporate event contact her here.