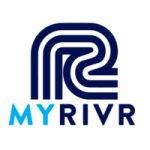 Description
Everyone knows someone in need, whether it's a family member, a school or work friend, an associate or someone that you meet as you are going about daily life. Perhaps you do not know where to find help. MyRivr uses your location details to be able to provide you with the exact service providers close to you should you need support or need a nearby agency.
About MyRivr
As an ex-cop and gang member, Akerei (Rei) Maresala-Thomson has spent time witnessing the struggles and challenges of the New Zealand community
After 12 years serving with the NZ Police, Rei resigned from his role as Senior Sergeant in Charge of the Pacific, Ethnic and Asian portfolio for Counties Manukau in March, 2017.
He has made it his mission to continue confronting issues, and trying to improve Pacific wellbeing in NZ – but this time he is using technology.
Rei is now the Technical Advisor for free app MYRIVR, a self-funded and volunteer managed concept from the community which was developed and released in 2015 by Corefusion Limited as MASA (Multi-Agency Services Application) to assist in a successful trial with Counties Manukau Police.
MYRIVR is now NZ's largest in-app directory of community services, enabling visibility and instant access to more than 20,000 helpers and over 7,000 health and social services around the country.